Harnessing the Power of On-Site Solar Energy: A Game-Changer for Energy-Intensive Businesses
Convergent Energy and Power

Businesses that consume a significant amount of energy face a challenge: save money on energy and decrease carbon emissions. Fortunately, on-site solar photovoltaic (PV) systems are a solution that achieves both goals and has a track record of success.

The primary benefit to businesses is significant cost savings. Businesses like yours can expect to save millions of dollars on electricity with on-site solar, the value of which is boosted by state and federal incentives. In addition to lowering electricity costs, on-site solar energy can help mitigate against fluctuations in energy prices that your business may experience—and stabilize future costs.

In addition, solar energy supports many businesses' corporate social responsibility (CSR) and sustainability goals by allowing you to rely on a greener (and self-generated!) energy mix—for less money.

Understanding the opportunity for—and value of—on-site solar can help you determine the most strategic way to manage your energy costs and clean energy goals.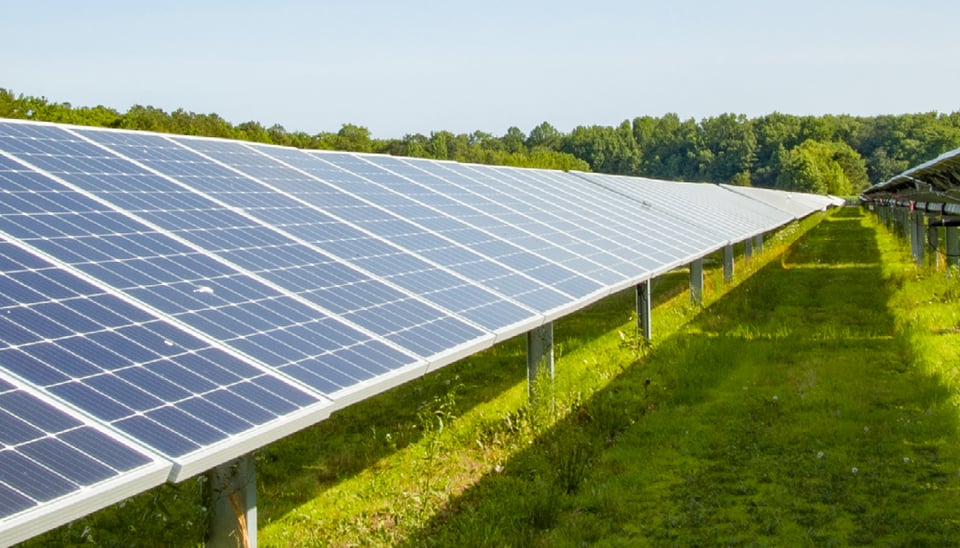 Cost Savings and Financial Benefits
Let's dig in on the financial opportunity. On-site solar energy allows energy-intensive businesses like yours to enjoy substantial savings over time while ensuring a reliable and predictable energy supply.
Here are three key benefits of on-site solar PV to your bottom line:
☑️ Lower Energy Bills: By generating your own solar energy, your business can significantly reduce dependence on the grid and your utility's electricity charges. In addition, on-site solar can generate power when electricity is more expensive or less available.
☑️ Long-Term Energy Price Stability: Traditional energy prices are subject to fluctuations due to market conditions and geopolitical factors. On-site solar energy provides businesses with a hedge against rising energy costs by offering a reliable, fixed-rate energy supply. This stability allows for better financial planning and budgeting.
☑️ Renewable Energy Certificates (RECs): Businesses that generate more solar energy than they consume can earn RECs. RECs are designed to compensate you for the environmental benefits of producing renewable electricity. RECs can be held or sold to utilities or other companies seeking to offset their carbon emissions, providing an additional revenue stream from your on-site solar system.
☑️ Local and Federal Incentives: There are more incentives than ever for energy-intensive businesses to lower costs at the utility, state, and federal levels. For example, numerous states have incentives for renewable generation and the federal government does, too. The right partner can help you vet—or stack—these options and incentives to insulate your business against rising energy costs.
Sustainability Benefits
Whether you're measuring the social cost of carbon, looking to improve your Corporate Social Responsibility (CSR) performance, have net-zero or clean energy targets, or your business is simply looking for cleaner, cheaper, more reliable energy, solar energy can play an important role.
Here are the key sustainability benefits of on-site solar:
☑️ Produce Clean, Locally-Produced Electrons: When you use solar energy, you are using energy from a renewable, inexhaustible, and abundant resource: the sun! Solar energy helps reduce carbon emissions and mitigate the increasing threats and impacts of climate change while producing clean, locally generated electrons to power your business.
☑️ Low-Impact Solution: Solar panels are easy to install and to uninstall, and have a very minimal impact on the land on which they sit. While some parts of the solar panels can be recycled, more work remains to be done.
☑️ Reach 2030 or 2050 Net-Zero Targets: If corporate mandates from leadership or changing regulations are pushing you to improve your company's sustainability performance, on-site solar can get you closer to the finish line while also saving lowering your energy costs.
☑️ Improve Environmental Equity: Individuals residing in low-income communities are disproportionately impacted by pollution from fossil fuels and have not equally benefited from the lower costs of renewable energy. Solar energy production generates zero greenhouse gas emissions and significantly reduces harmful air pollutants compared to traditional energy sources. This, in turn, has a profound and positive impact on the health and well-being of all communities. When taken to the next level, solar PV systems can be designed in a way that benefits the land on which it sits, supporting biodiversity and enabling environmental rejuvenation.
How to Get Started on Your On-Site Solar PV System (and Your Cost Savings)
Energy savings are more critical than ever to businesses facing rising and fluctuating energy prices, tight margins, competition, and supply chain issues. Plus, a majority of businesses are looking for smarter, greener, and cheaper electricity. With on-site solar, it's possible to have all three of these benefits simultaneously.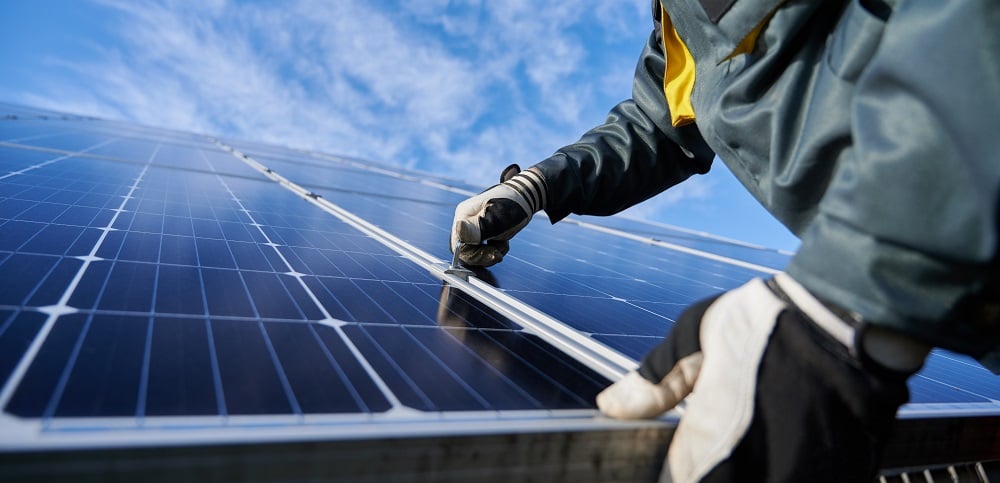 Convergent Energy and Power (Convergent), a leading developer of on-site renewables in North America, was founded more than a decade ago. Throughout that time, we've worked closely with businesses to take the hassle out of on-site renewables by building, owning, and operating systems on their behalf. We've lowered our customers' energy bills up to 40%. The more you spend on your energy bill, the more you can save with solar PV.
So, why wait? Find out how on-site solar energy can help your business! Schedule a free, no-obligation introductory call with our team today.