Heat Waves: How Energy Storage Can Insulate the Power Grid Against Rising Temperatures
Convergent Energy and Power
This summer, we experienced waves of record-breaking heat in the United States, leading to triple-digit temperatures that caused widespread suffering and infrastructure damage, opened chasms in roads, and shattered windows. In 2021, the average summer temperature in the U.S. set a record of 74.0 degrees Fahrenheit, the hottest average since the famous summer of 1936 that resulted in the American Dustbowl.
These rising temperatures are not unique to the United States and are a part of a larger trend of rising temperatures supercharged by climate change. The extended summer season with its high peaks and dangerous heat waves is making headlines as the "new normal," with Vox declaring that 2022 will most likely be the coolest summer of our lives.
Yet, the coolest summer of our future lives is still the hottest summer in our history, which is a very upsetting concept.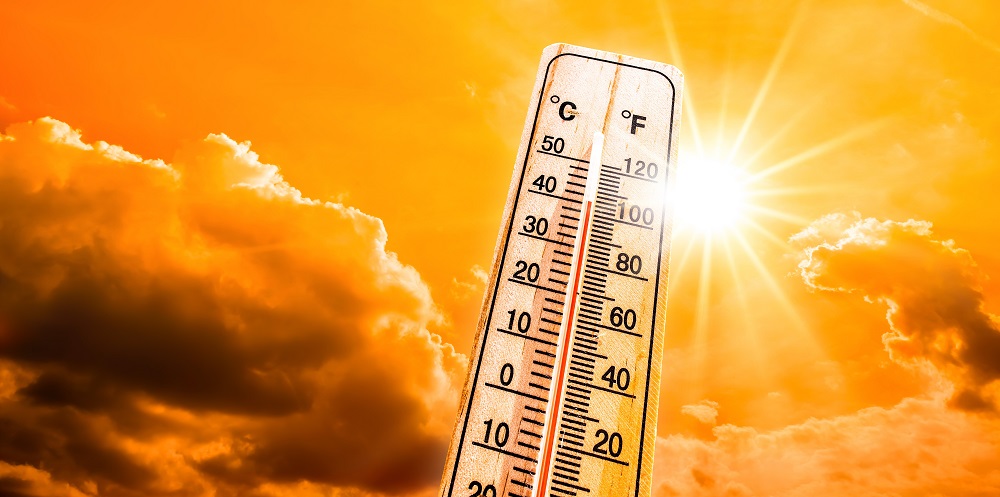 We should all recognize by now that we need to take action. We need to better prepare our electric grid and communities for future heat waves.
And we need to make changes in our society, organizations, and lives that will mitigate the climate crisis.
Rising Electricity Consumption and its Impact on the Electric Grid
Energy consumption is skyrocketing with no indication of slowing down, and the country's aging energy infrastructure is being tested by more frequent and more extreme weather events.
This is particularly challenging because a majority of the U.S. grid was built between the 1950s and 1960s. In other words, our aging infrastructure is vulnerable to this historic strain and extreme weather events.
Higher temperatures mean greater stress on electricity infrastructure and increased electricity demand for costly cooling. This can lead to faster degradation of equipment and the need for new capital investment to account for variable electricity load during summer peaks.
Unless we take action, rolling blackouts and partial outages run the risk of becoming a new normal alongside the rising temperatures and increasingly expensive electricity bills.
How Energy Storage and Solar-Plus-Storage can Help Businesses, Utilities, and the Electric Grid
Convergent Energy + Power (Convergent), is a leading energy storage developer across North America. Convergent finances, owns, and operates energy storage and solar-plus-storage solutions for businesses and utilities that can reduce costs and carbon emissions at the same time.
What makes energy storage the linchpin of the clean energy transition is its ability to store energy when it's not needed for when it is needed most (i.e. the hottest hours of the hottest days of the year). These hours, often referred to as "grid peaks," are often subject to "time of use" pricing. In other words, electricity is most expensive when it is in greatest demand.
During summer months, many utilities will place a premium on electricity consumption when the grid is most constrained through increased energy charges, demand charges, or both. The installation of an on-site battery energy storage system (BESS) can help hedge against rising costs by shaving a facility's energy usage during grid peaks and shifting load to hours where energy is least expensive. Effectively, Convergent charges its battery storage systems when the grid is not constrained, and energy is at its cheapest; we discharge the battery storage system when energy is most expensive and most in-demand. This can save businesses around seven figures per year and cut carbon emissions, without any need for curtailing operations.
In other words, an energy storage solution can help businesses cut costs and support the clean energy transition, insulating themselves against some extreme weather, like heatwaves.
For businesses that already have solar or are considering solar energy, there is solar-plus-storage.
This allows businesses to pay a fix, low price for energy and support the clean energy transition. With solar-plus-storage, the battery storage system is charged with solar energy. Then, it can be discharged onto the grid whether or not the sun is shining.
Solar-plus-storage can insulate businesses from rising market electricity costs driven by heatwaves and rising temperatures.
Key Takeaways on the Value of Energy Storage and Solar-Plus-Storage to Your Organization
For businesses and utilities both, strategically and cost-effectively meeting energy needs is critical. This is only getting harder in the face of increasingly frequent and intense weather events.
Grid challenges are compounded by rising energy costs and demand.
When demand outpaces supply (usually on hot summer days), prices can soar astronomically. The largest users of electricity (the commercial and industrial sector) are especially vulnerable to rising electricity costs being driven by higher temperatures.
With the recent passage of the Inflation Reduction Act, energy storage investments are now incentivized through tax credits and the margin for profit has shifted dramatically.
Energy storage and solar-plus-storage offer an innovative solution to reduce exposure to extreme weather events and the correlated, rising price of electricity.
Start Saving. Connect with Convergent.
With electricity costs rising for the foreseeable future as heatwaves and extreme weather become the new normal, now is a critical time to plan ahead.
Convergent has over a decade of experience providing energy storage and solar-plus-storage solutions to business and utilities at no upfront cost. Together, we are accelerating the clean energy transition and helping businesses and utilities meet their energy goals.
To learn more about how an energy storage system or solar-plus-storage can benefit your organization, schedule a free, no-obligation introductory call with our team today.