State-Level Energy Storage Targets Enable the Vital Clean Energy Transition

Derek Oosterman
State policymakers are finally recognizing the value of energy storage assets, both financially and to combat the increasingly urgent climate crisis. We are not only seeing higher legislative volume, but also more sophisticated incentive structures.
Two More States Set Energy Storage Targets
Connecticut and Maine recently became the eighth and ninth states, respectively, to pass energy storage targets. They follow California (2013), Oregon (2017), Massachusetts (2017), New York (2017), New Jersey (2018), Nevada (2020), and Virginia (2020).
Signed into law by Governor Ned Lamont on June 16th of this year, Connecticut SB952 ("An Act Concerning Energy Storage") sets goals of 300 MW of deployed energy storage capacity by 2024, 650 MW by 2027, and 1 GW (1000 MW) by 2030. Maine LD528, which originally set a target of 100 MW by 2025, was amended to set targets of 300 MW by 2025 and 400 MW by 2030.
Connecticut: A Best-in-Class Example
Connecticut's Public Utilities Regulatory Authority (PURA) is implementing an incentive program for both residential and Commercial and Industrial (C&I) customers to help reach its energy storage targets. Leveraging economic incentives will enable Connecticut to reach its target. PURA's director of utility programs and initiatives, Josh Ryor, refers to Connecticut's approach as "a balancing act,"1 under which storage targets must be paired with value proposition for energy users and developers alike.
Compare Connecticut's energy storage program to that of New Jersey: NJ set ambitious storage goals of 600 MW of installed capacity by 2021 and 2 GW (2,000 MW) by 2030, but did not provide regulatory oversight or economic incentive programs.
While both Connecticut and New Jersey's targets are positive developments, Connecticut's approach of setting clear, attainable goals defined in conjunction with appropriate incentives, is poised to succeed.
Takeaway: Energy Storage Targets are Good but Energy Storage Incentives are Great
Connecticut now joins the increasing number of states to understand the crucial role which battery storage must play in integrating the growing quantity of renewable energy resources into the grid, solving local capacity constraints, and deferring – or eliminating – the need for expensive grid upgrades. Especially with PURA incentives, energy storage is technically and economically viable now in Connecticut and across North America. It is imperative that policies, regulations, and revenue streams that support energy storage are continuously implemented across the country to achieve our climate ambitions efficiently and economically.
What Energy Storage Targets Mean for You
As more states set energy storage targets and/or incentives, the opportunity for storage becomes even more compelling. For businesses and utilities across the country, energy storage can reduce the cost of electricity, increase reliability, and improve the sustainability of the grid. With increasing incidence of extreme weather events and public emphasis on the urgent need for our clean energy transition, this is the ideal time to evaluate what energy storage can do for you.
Convergent has been developing energy storage solutions for over a decade, with projects completed or in development in 40 US states and the Province of Ontario. We are thrilled to see growing policy support of the energy storage sector and the clean energy transition and ready to provide unparalleled energy storage expertise to your business or utility.
For more information on how much your business can save with energy storage, please contact us to learn more today.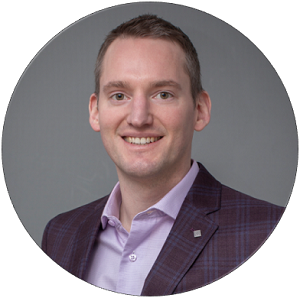 Derek Oosterman has been with Convergent since 2016 and serves as its SVP of Strategic Projects, including leveraging regulatory and policy changes to grow the company's business.