Convergent Recognized as Industry Leader in ESG Performance
Convergent Energy and Power
Prioritizing ESG Performance as a Core Value
Our company was founded in part because of the mounting threats presented by the climate crisis, which we see as the central global challenge of our generation. Today, the growth and maturation of the energy sector is not only great news for us; it is necessary for our planet to move away from fossil fuels and more quickly realize a clean energy future.
According to ESG rating agency Sustainalytics, Convergent was one of the first privately held companies to procure an ESG Risk Rating in 2020. We used that rating as a benchmark for how effectively we are managing ESG issues, or "Environmental," "Social," "Governance," issues.
We know it is not enough to be a company dedicated to accelerating the clean energy transition through AI-powered energy storage. We must measure and consistently strive to improve our impact on our team, customers, communities, and planet.
That said, we're incredibly proud to be rated as an "Industry Leader" in ESG Performance by Sustainalytics and motivated to continue improving and leading our industry.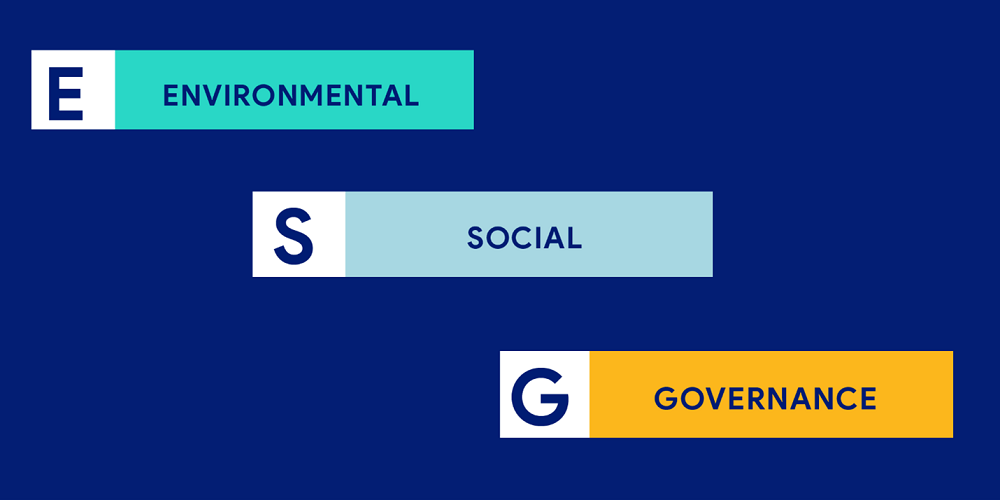 Benchmarking our ESG Performance: Convergent's 2021 ESG Risk Rating
As mentioned above, we engaged Sustainalytics, a Morningstar company and leading, independent ESG rating agency, to evaluate our ESG performance on an annual basis.
Sustainalytics rates companies based on their preparedness, disclosure, and performance, as well as the likelihood of potential ESG controversies, assigning them a number—on a scale of 0 to 100. For context, a score under 10 is considered "negligible risk," while a score over 40 is considered "severe risk." Companies are also rated against global industry peers. The lower the score, the lower the company's perceived ESG risk and the stronger the company's management of that same risk.
Last year, Convergent received a score of 13.9 out of 100, placing us squarely in the "low risk" category.
Growing in the Right Direction: Convergent's 2022 ESG Risk Rating
Great news: This year, Convergent received an improved "low risk" score of 12.1 out of 100, an improvement of 1.8 points over last year! In other words, we have lowered our already low risk rating, which is not an easy task. This improvement quantifies the hard work that we put in across the company in 2021 to improve across ESG criteria.
To contextualize our performance, out of 676 companies in the utilities sector (the sector against which Convergent was evaluated) rated by Sustainalytics, Convergent has the ninth lowest risk. Of 85 companies in renewable power production (the subsector against which Convergent was evaluated), Convergent has the fifth lowest risk.
In the universe of firms rated by Sustainalytics, which totals over 14,000, Convergent ranks in the fourth percentile, with the lowest percentiles, again, signaling the best performance. In other words, Convergent is managing issues related to ESG better than the overwhelming majority of its peers.

While Convergent's overall management of material ESG issues is rated as "strong," the company's management of material ESG issues (ESG issues that are material to our industry and subindustry) including business ethics, community relations, land use and biodiversity, product governance, and occupational health and safety, is also rated as "strong."
The category in which Convergent is most effectively managing risk is occupational health and safety, which is paramount to the company and extends beyond our staff to that of suppliers, vendors, and partners.
Convergent's overall score reflects our preparedness, disclosure, and performance, as well as our commitment to the sustainability and positive impact of our company.
[Read Convergent's 2022 ESG Risk Rating]
Looking Ahead: Convergent's Commitment to Continuous Improvement
Going forward, we are committed to remaining a leader in issues related to ESG and delivering on our promises to all of our stakeholders. We are an aligned partner for utilities and businesses that prioritize community engagement, safety, ethical governance, sustainability, and diversity, equity, and inclusion.
To that end, the company's decision to seek an independent, third-party ESG rating by an industry leading firm was driven by its commitment to be held accountable and avoid potential "greenwashing."
As businesses make increasing claims about ESG, corporate social responsibility, or sustainability more broadly, Convergent is prepared to be transparent about its strengths and opportunities for growth. In other words, Convergent will walk the walk rather than just talk the talk.
[Learn more about Convergent's commitment to ESG issues in our 2021 Sustainability and Impact Report.]
Looking for a Values-Led Energy Storage or Solar-Plus-Storage Partner?
Please get in touch if you'd like to learn more about reducing your organization's carbon footprint and electricity costs with energy storage or solar-plus-storage.
There has never been a more critical time to be part of the solution!