15 Questions to Ask Your Utility-Scale Energy Storage or Solar-Plus-Storage Partner
Convergent Energy and Power

Reliability, Demand Growth and the Energy Transition
As any utility will tell you, reliability is king.
Utilities across the country are facing growing demand as folks move into cities and towns—and the use of electric vehicles continues to expand. Right now, utilities face a herculean task of meeting increasing demand from the electrification of the manufacturing and energy sectors, reinforced by the proliferation of electric vehicles.
This electrification comes at a time when the electric grid is increasingly distributed and renewable-driven, creating a challenge for utilities that are deeply committed to continuing to provide reliable, cost-effective electricity to their customers.
The deployment of new technologies has a critical role to play in continuing to sustainably and cost-effectively deliver that reliability. Enter: energy storage, with or without solar PV, the "Swiss Army knife" of solutions.
As utilities evaluate partners to meet growing demand—it is important to ask key questions that will help you select the right folks to support the energy transition. Below are 15 key questions to ask your utility-scale energy storage or solar-plus-storage partner.
Qualifying Your Energy Storage or Solar-Plus-Storage Partner: Key Questions to Ask
If you're committed to solar-plus-storage and looking to get the system online safely, efficiently, and expediently, ask your developer about their experience with energy storage. Unlike solar, which has become plug-and-play, energy storage is more complex. Solar expertise does not directly translate to energy storage expertise, full stop. Put another way, many people know how to develop solar—few players have deep energy storage expertise.
Questions to ask your developer to validate their energy storage expertise:
How much energy storage do you have online? Under contract?
Do you have energy storage expertise at multiple scales? Are all your systems over 100MW?
Who are your current customers?
How long have you been operating energy storage systems?
How have those systems performed?
Do you have proprietary energy storage intelligence?

Do you typically sell your projects to another developer?

What type of energy storage applications are in your portfolio?
How has your company navigated supply chain constraints?
How does (waiting on) financing impact your ability to deliver on schedule?
Expediting Your Energy Storage or Solar-Plus-Storage System: Additional Questions to Ask
Once your utility has decided to move forward on an energy storage or solar-plus-storage system, one of the first things to consider, before selecting a development partner is where to put it.
In some cases, utilities will have space for an energy storage system at their substations. This is an ideal situation. However, this is not always an option. Naturally, solar requires much more space than energy storage, which can influence which options are available. This is especially relevant in locations that are more land constrained, including cities and towns.
Securing land in advance allows your development partner to more easily meet any deadlines you have established than a development partner that does not have access to land (and may not be able to secure a strategic location).
Questions to ask your developer to understand their preparedness and ability to expediently deliver a shovel-ready system:
Have you secured land for your proposed system? Is it near our substations and feeders?
Does the land maximize the value of the recently available Investment Tax Credit incentives?
How flexible is your offering if load growth exceeds current projections?
What experience do you have working directly with community boards to get projects approved? How did it go?
How will you address any potential supply chain issues to meet the project timeline?
Conclusion: Do Your Research
Not all energy storage and solar-plus-storage partners are equally prepared to meet your community's needs. Asking these 15 questions, along with any others that are specific to your utility, will help you evaluate the right partner for your next project.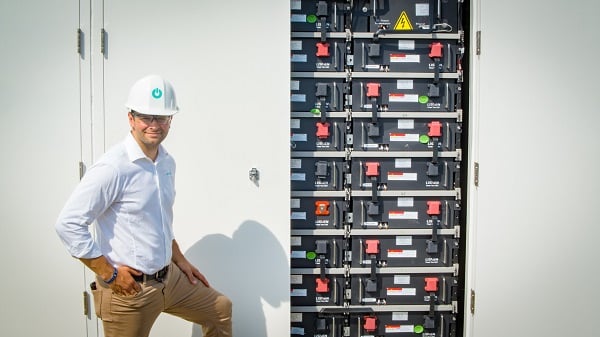 Convergent Energy and Power (Convergent), a leading developer of energy storage solutions in North America, has been in the energy storage industry since its infancy, more than a decade ago. Throughout that time, we've gained experience and expertise, working closely with utilities to take the hassle out of energy storage by building, owning, and operating systems on their behalf. We're proud to say that it has never been easier to integrate energy storage into your organization and the time has never been better.
Energy Storage Adds Value Immediately: Start the Conversation Today!
Energy storage is necessary for our power system; it's the key to a more reliable, flexible, and sustainable grid. If you're interested in learning more about how energy storage (with or without solar PV) can benefit your utility, please contact us today for a free, customized evaluation.