Clear as Glass: How Battery Storage Combats Rising Energy Bills for the Glass Industry
Convergent Energy and Power

Leaders at major industrial companies recognize just how significant a role monthly power bills play, and are increasingly playing, in your budget. Today, rising energy prices and the volatile and unpredictable nature of the power markets have made planning for future utility bills more challenging than ever. The energy-intensive glass sector, particularly float and bottled glass, is one of the industries most impacted by rising and volatile energy costs on the bottom line.
Gone are the days of looking at energy use and the monthly utility bills as a black box. Now is the most crucial time to truly dig into energy consumption and charges to understand what is going into those bills and, more importantly, take ownership. Doing so is an ideal way for glass manufacturers to take advantage of the clean energy transition and its benefits to the bottom line.
Innovators like Pilkington (NSG Group) have already deployed on-site battery storage to lower costs and improve sustainability performance. Learn more about how it works, and why it makes "cents" in this blog.
Taking Stock of Glass Manufacturing: Energy Usage
It is no secret that glass production is highly energy-intensive. According to the U.S. Energy Information Administration (EIA), glass manufacturing accounts for 1% of the country's total industrial energy use, equivalent to the annual electricity consumption in New York City. Glass manufacturing meets 73% of its energy use through natural gas, creating an opportunity to not only lower energy costs, but to deploy more renewable generation. The melting process makes up 65 to 75% of all energy required for glass production, relying on fossil fuels like oil and gas.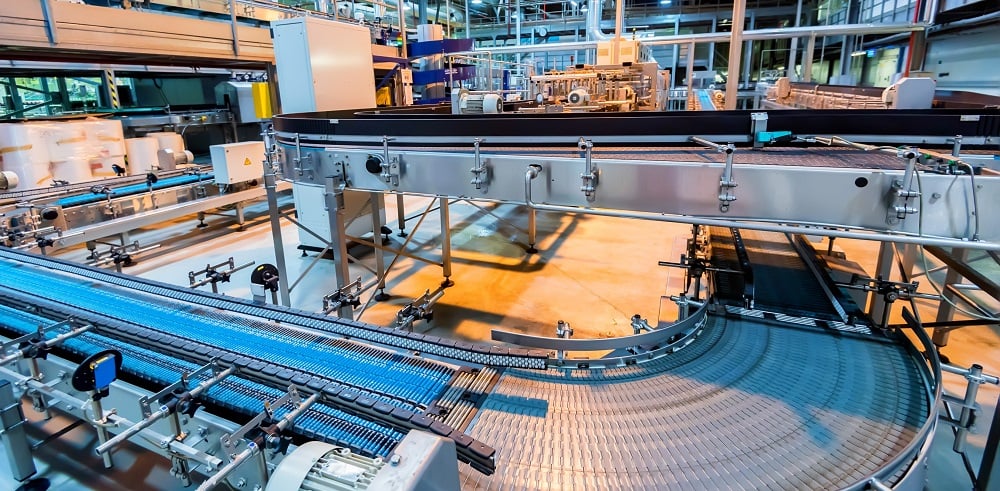 On average, 14% of the cost of glass manufacturing comes from energy alone, a percentage exposed to the volatility of energy pricing that most recently has been impacted by geopolitical events. Today, industry leaders are finding ways to increase their use of electricity in place of natural gas because it can be more affordable, stable, and less carbon-intensive.
The glass industry has done a lot to increase sustainability, particularly with respect to its usage of recycled glass. Undoubtedly, industry leaders see glass sector emissions and energy consumption as another opportunity to innovate.
How Energy Storage or Solar-Plus-Storage can Boost Your Bottom Line
As recently as five years ago, energy storage, most often in the form of a battery energy storage system (BESS), was not on the radar of most commercial and industrial companies as a way to manage energy costs. Today, however, battery storage, often paired with solar generation (solar-plus-storage), offers companies a proven way to reduce energy costs and reach sustainability goals at the same time.
If your business is considering a battery storage or solar-plus-storage solution to lower your energy bill, you are in good company. Businesses like Shell, Ford, and Pilkington (NSG Group) have done just that with a development partner (spoiler alert: that partner is Convergent Energy and Power).
Convergent, a leading developer of energy storage solutions in North America, has been in the energy storage and solar-plus-storage industry since its infancy, more than a decade ago. Throughout that time, we've worked closely with businesses to take the hassle out of energy storage by building, owning, and operating systems on their behalf. With battery storage, we've lowered our customers energy bills up to 40%.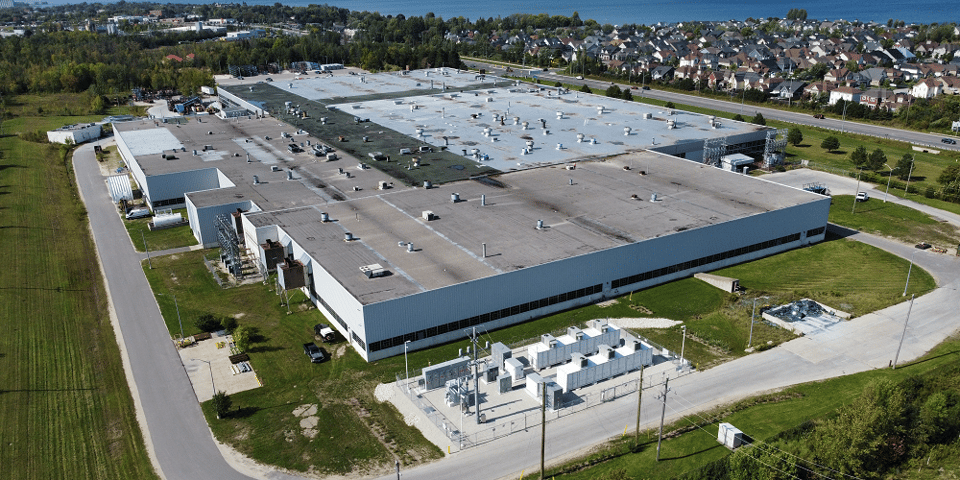 Convergent's Battery Storage System for Pilkington (NSG Group)
However much you spend on energy each month, battery storage can unlock the next generation of cost savings and benefits. Battery storage systems are charged and discharged with electricity from the grid, allowing businesses to store energy when it is cheapest and use it when it is most expensive. For the glass manufacturer with space for solar panels, solar-plus-storage can take these benefits to the next level.
Battery storage or solar-plus-storage is an increasingly popular solution for volatile energy prices, which the glass industry is highly exposed to. These on-site renewables can help you lock in a lower energy price now and hedge against future energy price increases. The more you spend on your energy bill, the more you can save with battery storage.
The best part: there's no capital required from your business. The shared-savings contract Convergent offers means we share in the upside and only make money if our customers do.
How Energy Storage or Solar-Plus-Storage can Boost Sustainability Performance
Energy storage truly is the linchpin of the clean energy transition. The more renewable energy on the grid, the better—but these resources only produce power when the sun is shining, or the wind is blowing. Energy storage can "firm up" renewable resources, maximizing their value to the grid–and to you.
Energy storage and solar-plus-storage contribute to corporate environmental, social, and governance (ESG) or corporate sustainability targets. As more industries and individual companies face pressure to demonstrate a commitment to mitigating the climate crisis, on-site renewables offers a CapEx-free way to do so that will not impact operations.
The benefit of battery storage and solar-plus-storage is that it provides classic dual benefits: you can save on costs and showing the world your commitment to sustainability.
Conclusion: Energy Storage Provides a "Crystal Clear" Solution to Rising Energy Prices
Glass manufacturing is inherently energy intensive, but that doesn't mean you doomed to high bills and heavy carbon impacts. When it comes deploying battery storage to reduce energy costs for glass manufacturers, Convergent shines.
Adapting innovative solutions like energy storage are a key part of the industry's continued evolution to meet the world's increasing demand for glass while meeting increasing sustainability requirements.
Our tagline is "Powered by Results." Our customers and customer savings speak for themselves. We've partnered with Fortune 100 companies and lowered their energy bills by up to 40%. We have delivered millions in savings while enabling our customers to access cleaner, more reliable power.
Partner with the energy storage leaders at Convergent to understand how to reduce energy costs, minimize carbon footprint, advance corporate sustainability goals, and do so without any impact on operations. This opportunity is a win for all involved, including our planet.
To learn more about how an battery storage or solar-plus-storage can benefit your business, schedule a free, no-obligation introductory call with our team today.